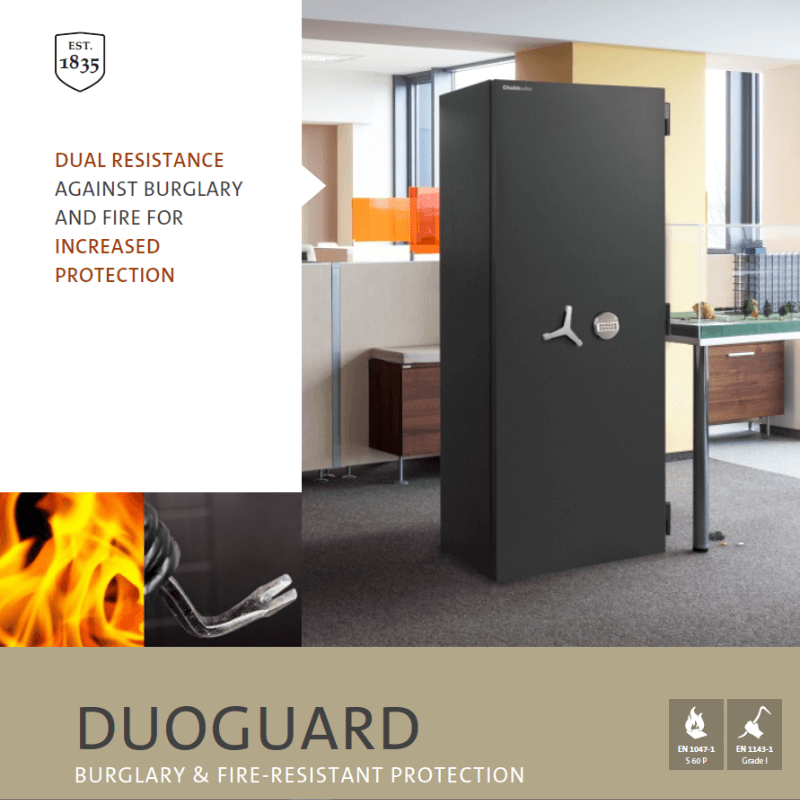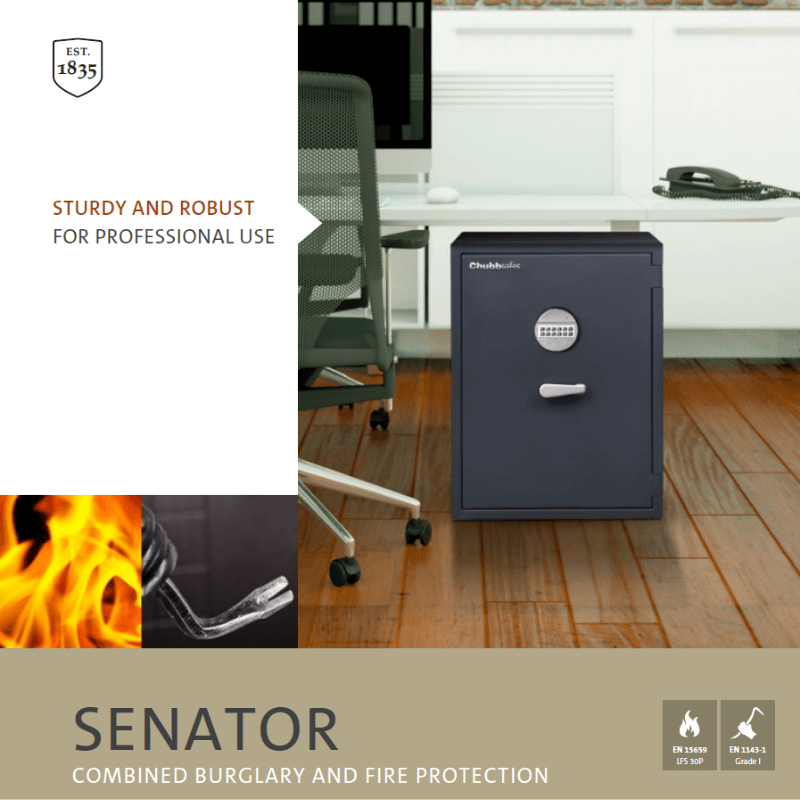 CHUBBSAFES: TRUSTED THE WORLD OVER
Keep your most important documents and valuables impervious to theft and destruction: Chubbsafes' graded safes are tested and certified to meet the most stringent international standards in security.
Chubbsafes' certified safes are tested to meet only the most stringent accreditation standards. Regardless of the security grade, you can rest easy knowing your valuables are protected against a variety of threats, such as theft, fire and explosives. Safes and vaults are awarded a "Grade" for burglary resistance. The grading system is important as the contents of a safe will only be insured for the correct value if the safe carries the appropriate grade.
Certified Safes : Senator & Duoguard Series
CHUBBSAFES: TRUSTED THE WORLD OVER
Chubbsafes cash safes offer burglary and fire protection in different levels. They are especially designed using improved materials of high density and strength for the protection of cash, important documents and other valuables.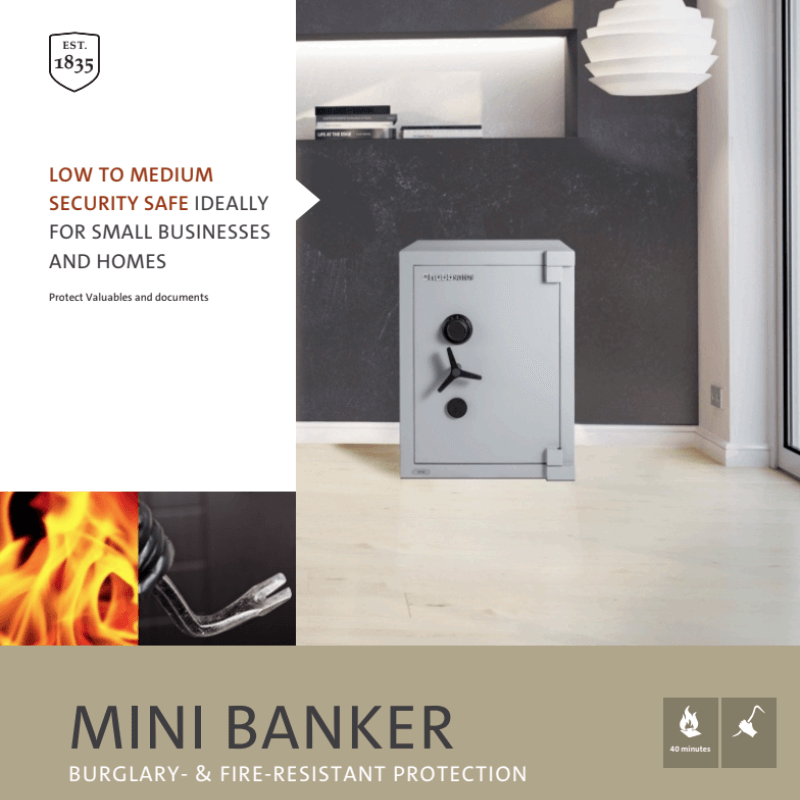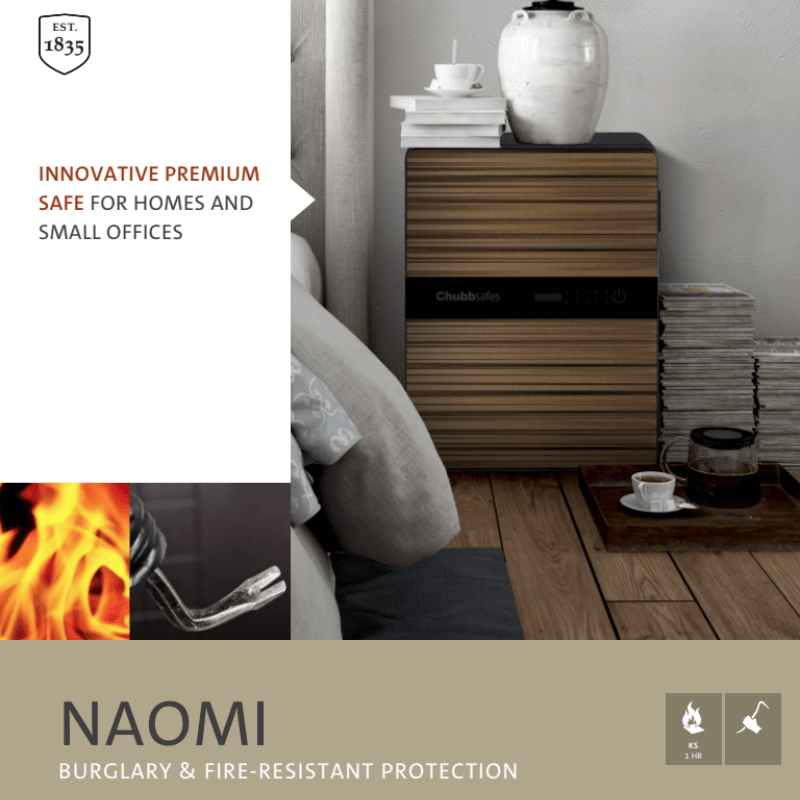 CHUBBSAFES: TRUSTED THE WORLD OVER
Chubbsafes solutions are designed to prevent a burglary of small, easily transportable items that are often readily convertible into cash, such as jewellery, car keys, passports, ID cards and other documents relating to an identity. Next to the risk of a house burglary, there is always an underlying risk of losing important documents in the event of a fire. In such a case, there is a risk of losing insurance details, high value goods receipts, house or land title deeds the loss of which may make an insurance claim or proof of ownership extremely difficult.
Home Safes : Naomi, Opal & Mini Banker Series
Customer Speak: Real Stories, Real Experiences
Facebook

Google